SUBSCRIBE CITIZEN
Maritimt Magasin
12 issues - 2100,-
Get detailed reviews of new industry vessels and the latest news from the maritime industry every month. Maritimt Magasin contains, among other things, articles on cruise, shipping, offshore, aquaculture, order lists, contracts, research and technology.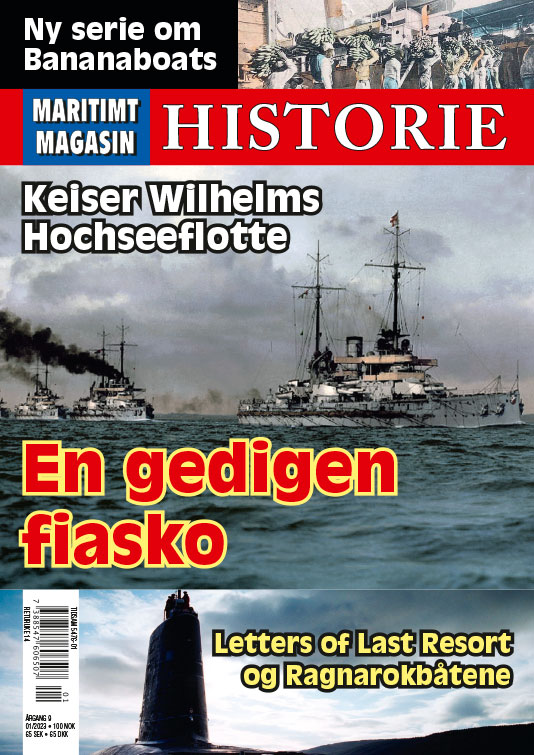 Maritimt Magasin Historie
4 issues - 900,-
A richly illustrated magazine for everyone who loves maritime history. Including some of the top authors in the Nordic countries such as Marcus Osen, Anders Johansson, Bård Kolltveit, Vidar Lund, Ulf Blom, Bjørn Hansen and Karl Erik Larsen.
Maritimt Magasin reserves the right to approve all orders. Price for one year subscription. Digital edition is included. The subscription is renewed annually and active until cancelled. All prices are including VAT in NOK. Foreign delivery addresses are invoiced in EUR.